Thursday, 25 September 2014
On the interview above Judge Fredd presents the Money For Nothing pedal he has developed with JMB Experience to obtain the famous Mark Knopfler sound on the Dire Straits song Money For Nothing and more.
Last year Fredd introduced also with JMB a great overdrive pedal called the Riff Shooter, the Money For Nothing has some great potential to produce not only the trademark tone but also plenty of other cool tones.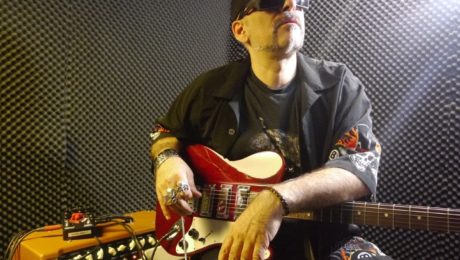 Monday, 30 September 2013
In order to wait until the full soundseeing, here's a video teaser of the Riff Shooter pedal that Judge Fredd conceived in collaboration with JMB Experience. I only had the time to play with it for a short while but I can assure you it sounds awesome. I can't wait to get a unit to review it.
As the name Riff Shooter kind of implies, this pedal is an overdrive. The possibility to voice the sounds is pretty big yet it remains very easy to operate. The "Shoot" switch allows to turn on and off the pedal.