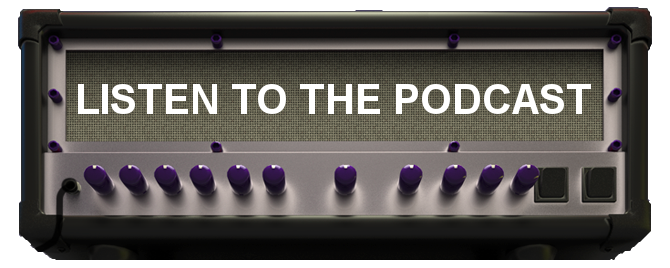 The Guitar Channel produces an audio podcast since 2009 with interviews with musicians and pros from the guitar world (luthier, builder, etc.).
List of the audio shows available in the podcast: theguitarchannel.biz/tag/podcast/
Subscribe to The Guitar Channel podcast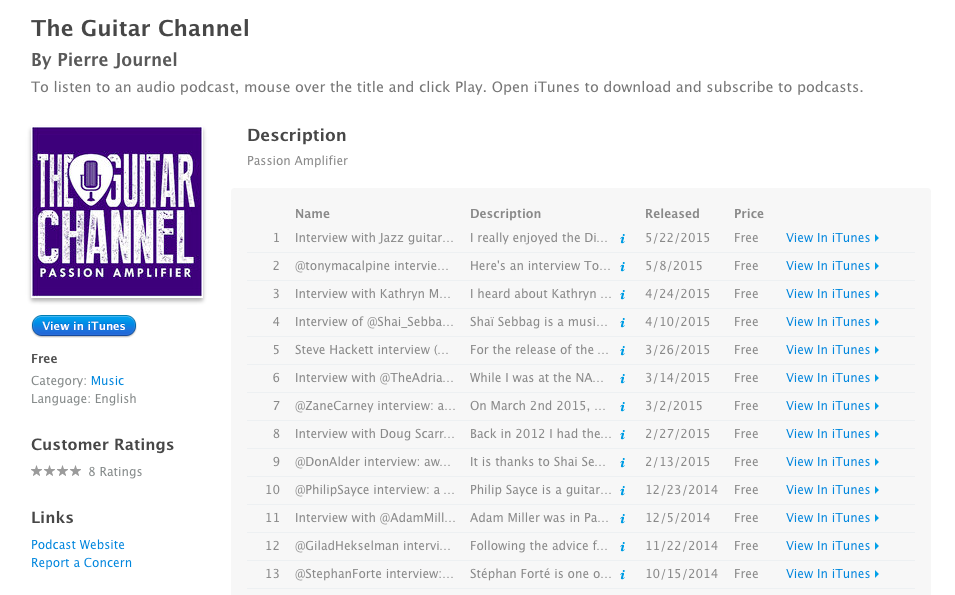 How to listen to The Guitar Channel podcast on your smartphone
All the smartphone major systems offer a standard podcast app. On iOS the standard Podcast app from Apple is an excellent podcatcher app.
How to listen to The Guitar Channel podcast on the website
In all the articles with a podcast you will find a section similar to the one on the image below. By clicking on the embedded player you will be able to listen to the audio show straight from the web page.
Guitar podcast directory
If you want to listen to other guitar podcasts, more and more are appearing online. As soon as we stumble a new one, we add it to our Guitar Podcast Directory.
Into guitars?
Subscribe!