Showcase your products in The Guitar Channel showroom in Paris, France
A comfortable place in Paris accessible by appointment only
for your prospects and for the premium members of The Guitar Channel
to try your products.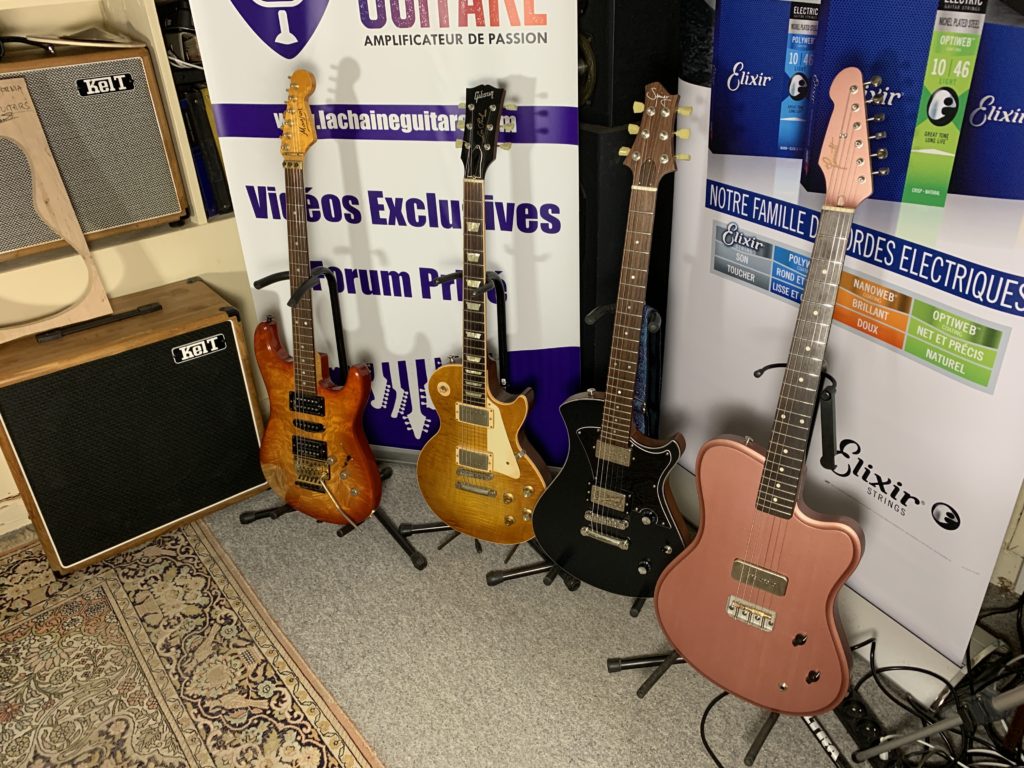 Excellent test conditions
High-end tube amps and boutique pedals
Personalized welcome, 1 visitor at a time
Easy access by the subway, tramway and the Paris suburban highway
Showroom services
Private trial of your products for potential customers by appointment
Trial of the gear by the premium members of La Chaîne Guitare / The Guitar Channel
Possibility of borrowing by members of The Guitar Channel in Paris (local Gear Tour)
Provision of professional musicians for interviews
The Guitar Channel communication pack: web page, Instagram, weekly live
Complete video test of the equipment
Visibility during The Guitar Channel performances
Access conditions
No commission in case of a sale or an order
Fixed monthly package (contact us for details)
No minimum commitment (2 months recommended)
Transportations cost at the builder expense
Validation by the builder of the potential customers visiting the showroom
Not mandatory to be a premium subscriber of the show (but even better with!)
Customer feedback
It's great to be able to test all the boutique gear available.
I got so stoked when I tried the Kelt V-Twin amp that I ordered one!!
A unique place to really try guitars and listen to them.
Trying a Blind Guitars allowed me to finalize my choice.
Become a premium member to access this service
Contact
Pierre Journel
pierre@lachaineguitare.com
+33 (0)6 31 38 86 41
References
Some of the clients below use the showroom for their products.