Tuesday, 02 February 2016
Name : HooVi
Type : Company
Web : www.hoovi.at
e-mail : info(a)hoovi.at
The Deeflexx Systems invented by HooVi solve the problem of the sound diffusion from guitar amps. The highly engineered Sound Deflection System is just to be placed in front of any guitar amp to enhance the sound and get rid of the shrill sound coming from the speaker cone.
Without the Deeflexx: the sound is not distributed evenly, shrill and dull zones
With the Deeflexx: spherical sound distribution, fat and clear sounding amp
The Deeflexx products
In the range of products proposed by HooVi, you will find 3 models.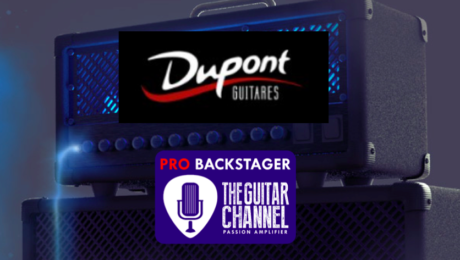 Name : Maurice Dupont
Type : Luthier
Web : www.acoustic-guitars.com
Maurice Dupont is one of the great gentleman of the French lutherie. He manufactures guitars surrounded by a team in his workshop near Cognac in France. Well known for his type of gypsy guitar, his production covers a much wider spectrum from classical guitar to solid-body through its famous Manouche guitar or jazz oriented instruments.
You can find his guitars in his Paris store Dupont des Arts (3 Avenue Daumesnil, 75012 Paris France) right next to Bastille and Gare de Lyon.