Juha Ruokangas is a Finnish luthier who leads a small team of highly skilled craftsmen. Ruokangas Guitars builds high-end electric guitars and basses. In 2014 at the Holy Grail Guitar Show in Berlin, Juha Ruokangas presented the Nemo guitar, a prototype electric guitar with a tube pickup, the Valvebucker.
It wasn't until 2019 that the Finnish luthier presented his first guitar models equipped with the famous pickup at the Winter NAMM. You will be able to hear in the video below a Ruokangas guitar model Duke equipped with the famous pickup.
Test configuration of the Duke Valvebucker
The Duke was plugged into a Kelt V-Twin tube amp via a pedalboard with the following pedals :
Vemuram Jan Ray
Suhr Riot Reloaded
Boss DD-7
Lovepedal Echo Baby
Strymon Flint
The Ox Box Universal Audio recorded in stereo directly into a Zoom F6. No post-production processing was done on the sound.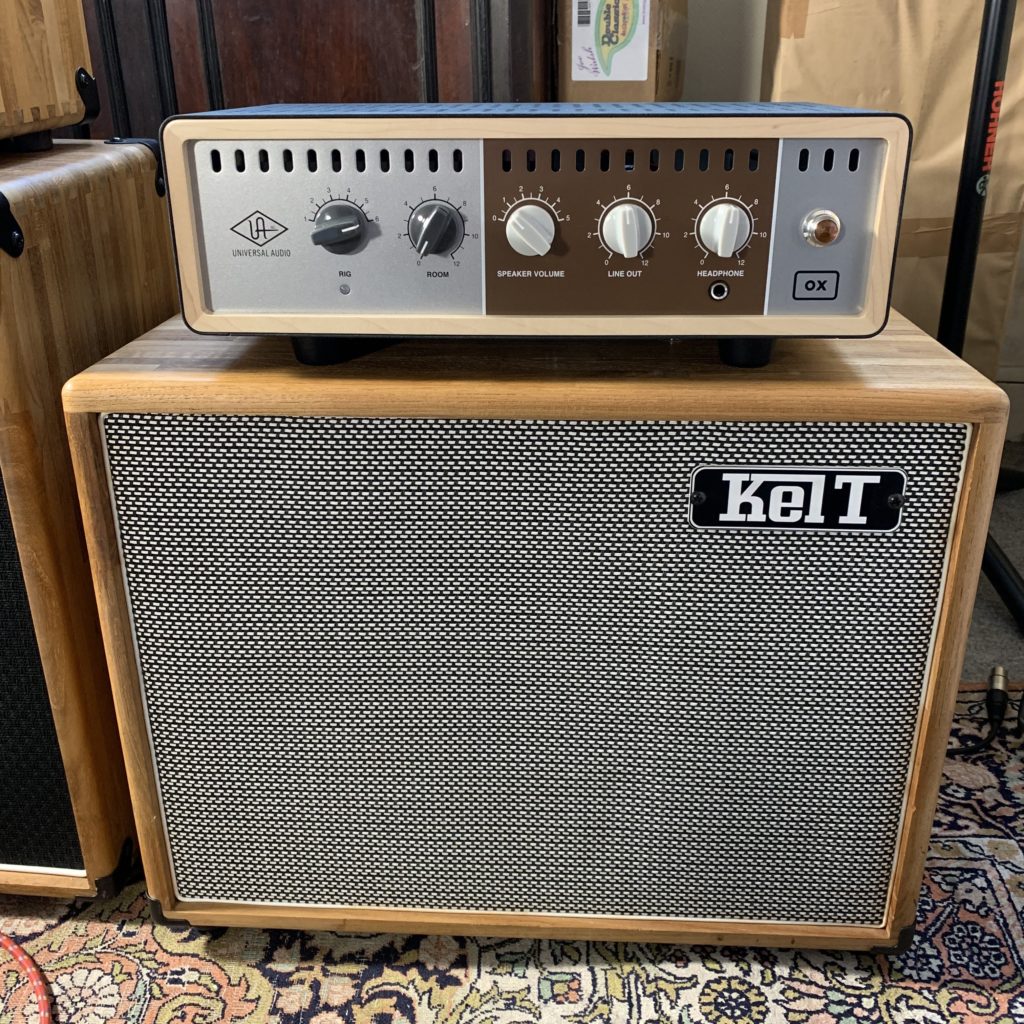 Due to its particular design, the Valvebucker requires a specific power supply. This is brought to the guitar via a standard XLR cable connected to a specific pedal supplied with the guitar.
This pedal is simply placed upstream of the amp or upstream of your pedalboard. It also allows you to connect another electric guitar via a standard jack as shown in the diagram below:
Source : Ruokangas article
Ruokangas Duke Valvebucker in video
The strong points
Top level guitar building
The sounds
Impeccable fret work
Playing comfort
Quality of the wood
Weaknesses
Conclusion on the Duke Valvebucker Ruokangas
As you have a single pickup on this guitar, you can get a wide variety of sounds with this Duke Valvebucker Ruokangas.
Nevertheless, one can legitimately wonder if we needed to invent a tube powered pickup to have beautiful guitar sounds. Probably not.
But we must admit that Juha is a rather brilliant luthier and that he pushed his initial idea to the limit: "What if the electric guitar would have been invented in 1895? »
In the end, the sound is there but the bill is high since this Duke costs 8,500€. It's a very high price but totally justified seeing the quality. Ruokangas instruments are in this price range usually for guitars with glued necks. A standard Duke without Valvebucker costs 8,000€.
On a Telecaster type screwed neck model, the Ruokangas Mojo model is just under 5,000€ with the Valvebucker.
So the price is high, but the quality level is also incredibly high. Note that this kind of price and quality can also be found at established electric luthiers in France such as Springer, Brua, or Grellier.
Is the Valvebucker worth it?
The approach taken by Juha Ruokangas is very interesting. In recording studios, tube vocal microphones have been around for decades. The legendary Neumann U47 microphone alone, which costs more than 4,000€, is one of those. So it's not so crazy to apply the same principle to a guitar pickup.
I must admit that I was a bit skeptical about the Valvebucker concept, but after having tried this guitar in detail, as well as a Mojo King at the Madrid Guitar Show, I am now one of the convinced: this pickup works very well.
Nevertheless, a guitar maker as exceptional as this Duke with good classical magnetic pickups would also have given excellent results, so it's a matter of choice.
If you have deep pockets and are fascinated by the Jules Vernes aspect of the Valvebucker, go ahead and get yourself a Valvebucker instrument!
Until the next gear review or the next interview, keep playing your guitar!
Pierre Journel.
Into guitars?
Subscribe!