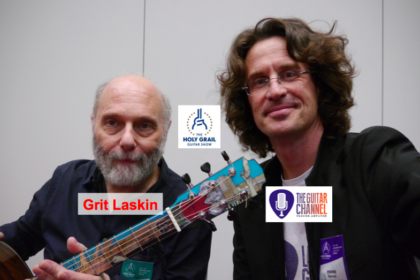 Here's a William Grit Laskin interview done at the 2014 Holy Grail Guitar show. Grit was one of the special guest for this very first edition of the show. I jumped on this incredible opportunity to interview this guitar builder who has been so influential to many modern guitar luthiers.
Laskin's website: www.williamlaskin.com
William Grit Laskin interview
Until the next interview at the Holy Grail Guitar Show or elsewhere, keep on playing the guitar!,
Pierre.