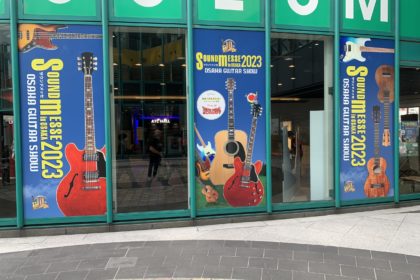 The Sound Messe (sound-messe.com) is a guitar show held in Osaka, Japan every year, apart from the worries due to the pandemic. 2023 is the 10th anniversary of this show which is the only show of this size dedicated to guitar in Japan.
After a first trip to the Land of the Rising Sun in 2019, The Guitar Channel is back to cover this awesome Asian show.
Reports: Day 1 / Day 2 / Day 3
Sound Messe 2023 day 1 report
Full version reserved for subscribers
Audio version available on The Guitar Channel Radio for premium subscribers

Until the next interview or gear review, keep on playing the guitar!
Pierre Journel.