Great first for The Guitar Channel because of a wedding in my family this weekend, I send a special correspondent in my place to cover this 2022 edition of the Guitar Summit (guitarsummit.de)!
It is therefore Stéphane Bertrand, whom I warmly thank in passing, who will report on this German guitar show that has become a major guitar event since its creation in 2017.
Reports: Thursday / Friday / Saturday / Sunday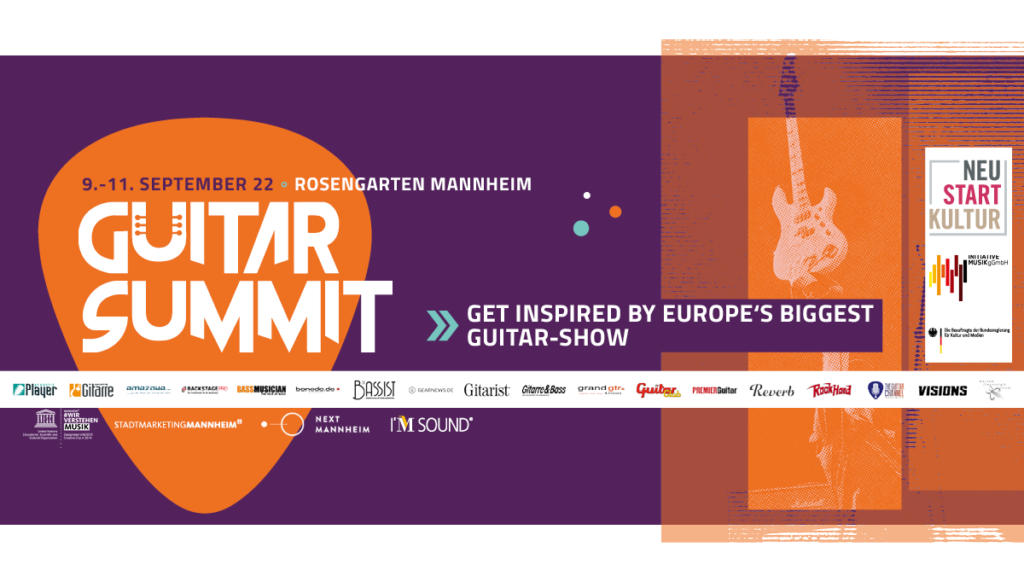 Guitar Summit 2022 Thursday report
Full version reserved for subscribers
Until the next video report or interview, keep on playing the guitar!
Pierre Journel.