The American pro audio brand Eventide continues to renew its guitar pedal line. After the BlackHole reverb, the MicroPitch offers a stereo delay with the famous Eventide detuning function. The possibilities of this pedal are incredible as it can be a simple delay, a stereo multi-tap delay, a stereo delay with modulation or a chorus!
MicroPitch Eventide pedal review
Conclusion
Once again Eventide has produced an excellent pedal that sounds great in stereo. From multi-tap digital delay with or without modulation to ultra wide chorus and effects that will make you sick to your stomach, this MicroPitch pedal is a killer!
On headphones, it's a real treat to use. The sound is huge. Whether it's clean sound or using the hot-rodded Marshall sound of the Iridium Strymon, the MicroPitch has what it takes under the hood to have a nice stereo image or a simple mono delay.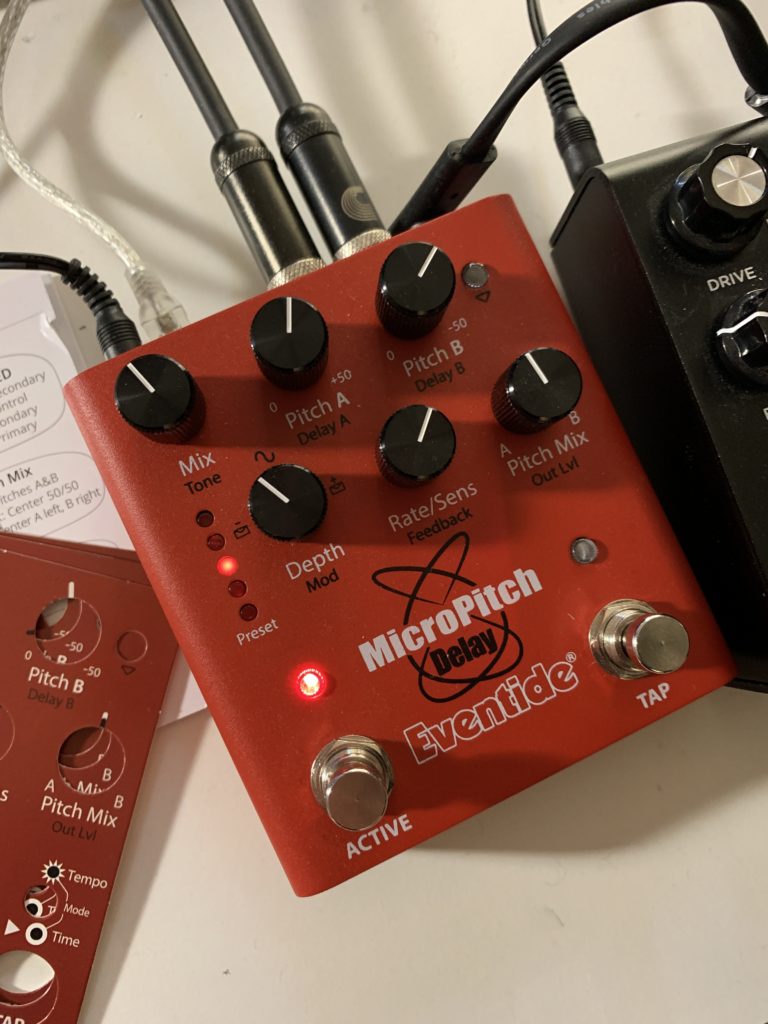 Until the next gear review or interview, keep on playing the guitar!
Pierre Journel.
Into guitars?
Subscribe!