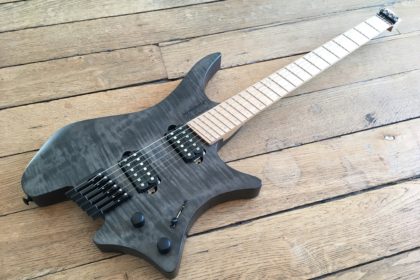 Here is the first article in a series dedicated to the Strandberg Boden Original 6. Intrigued for a while by the work of this brand which you can find an interview with the founder Ola Strandberg made in 2013 at Musikmesse, The Guitar Channel has acquired a model in order to do an independently review, a video test and give a complete feedback.
Summary of the full article
Approach used
The positive points
Current interrogations
Detailed photo album
Conclusion
Get your Backstage Pass to watch the full article!
Until the next blog post or interview, keep on playing the guitar!
Pierre Journel.
Full video reserved for subscribers
Subscribe!