In the wake of last year's Boutique Guitar Showcase, six luthiers have come together to present their instruments under the Luthiers Beyond Limits banner at NAMM 2018: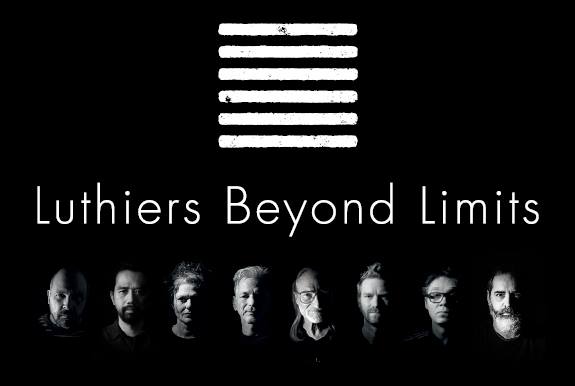 Since the NAMM is a show dedicated to the entire musical instrument industry, it is rather encouraging to see initiatives in the genre that highlight the know-how of craftsmen who often make only a few guitars a year with an unbelievable level of quality and attention to details.
Photo album
Alquier Guitars booth:
Claudia and Claudio Pagelli booth:
A beautiful harp-guitar by Michihiro Matsuda: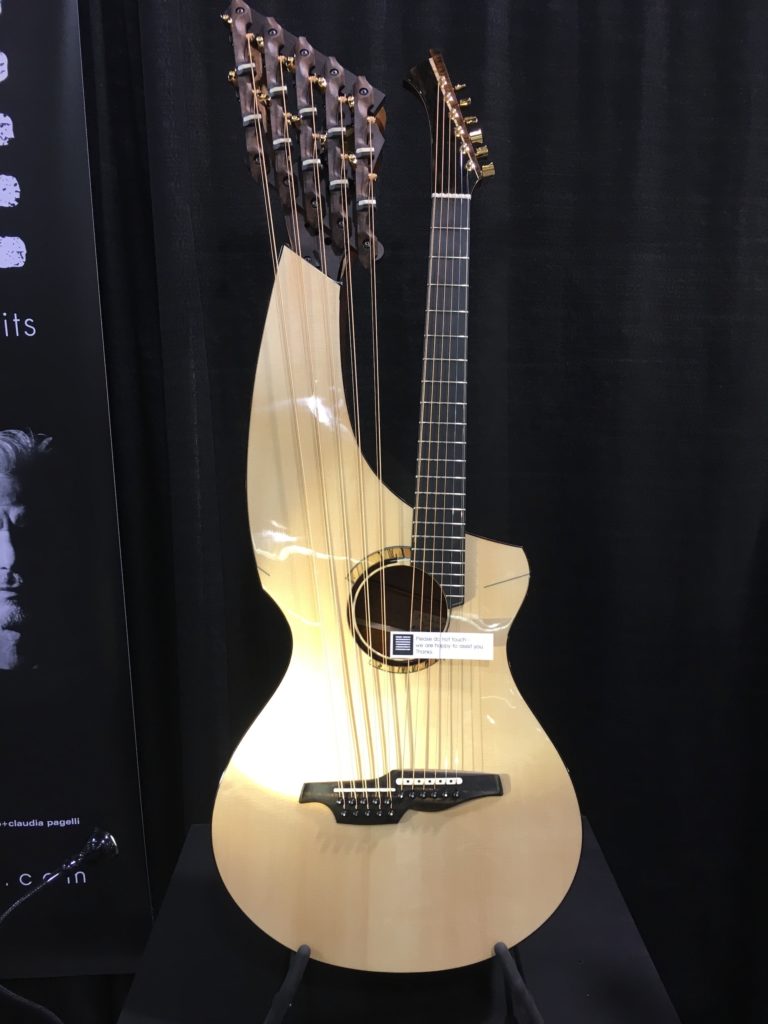 Steve Klein instruments: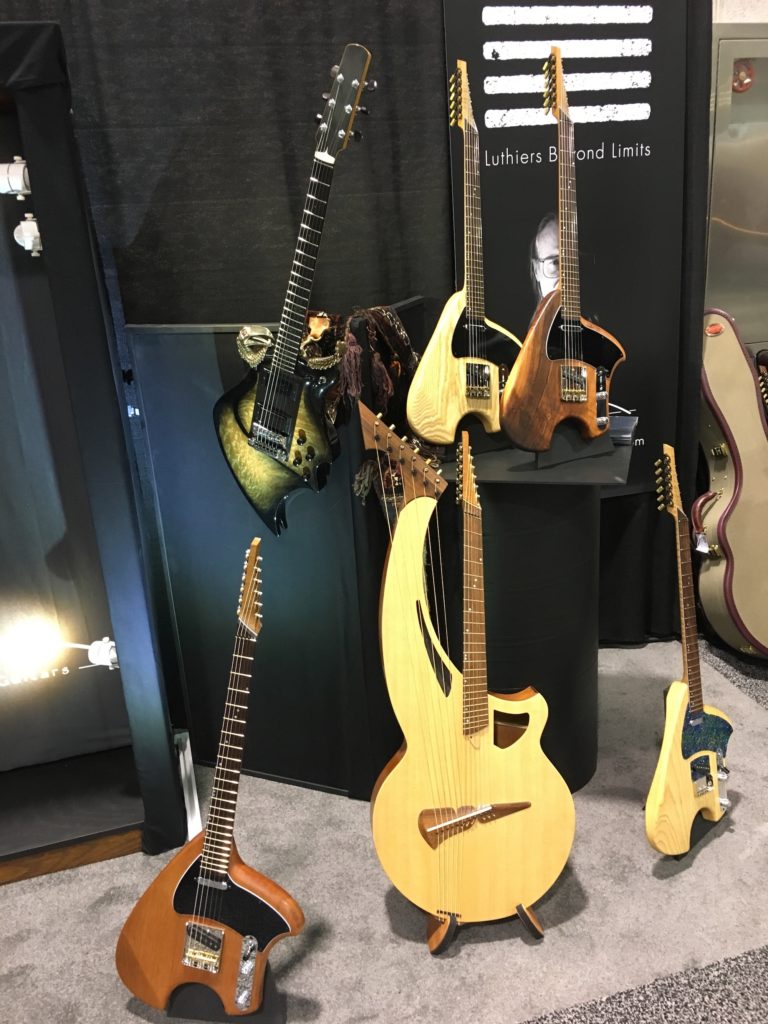 Tao Guitars booth: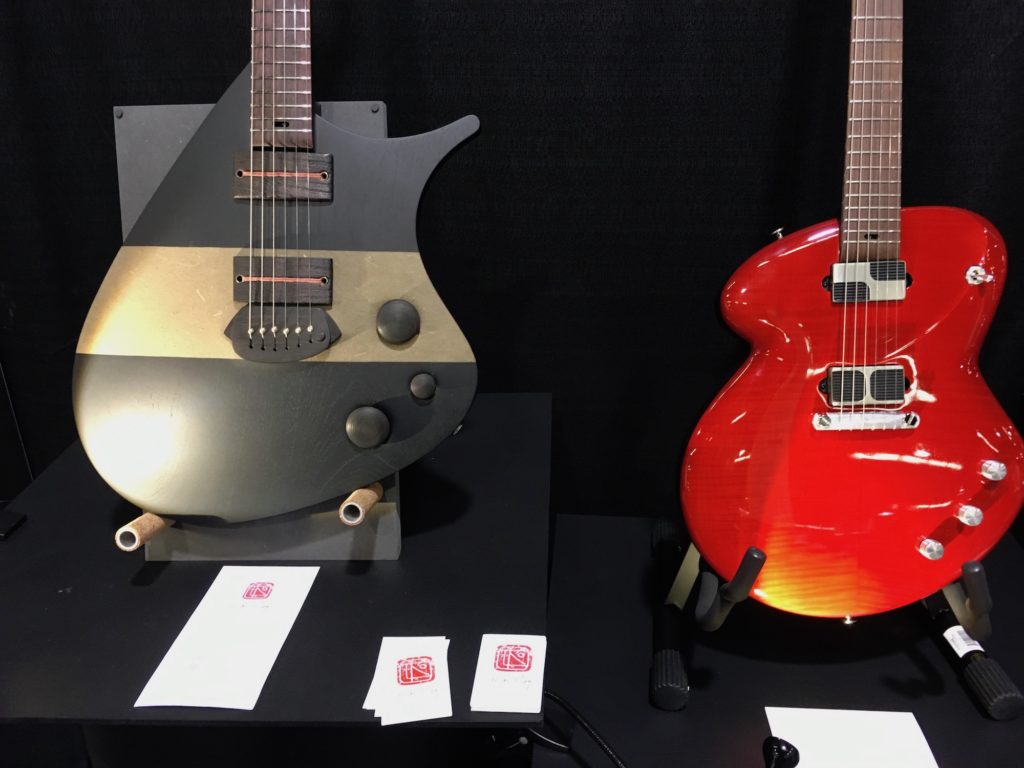 A Mario Beauregard archtop: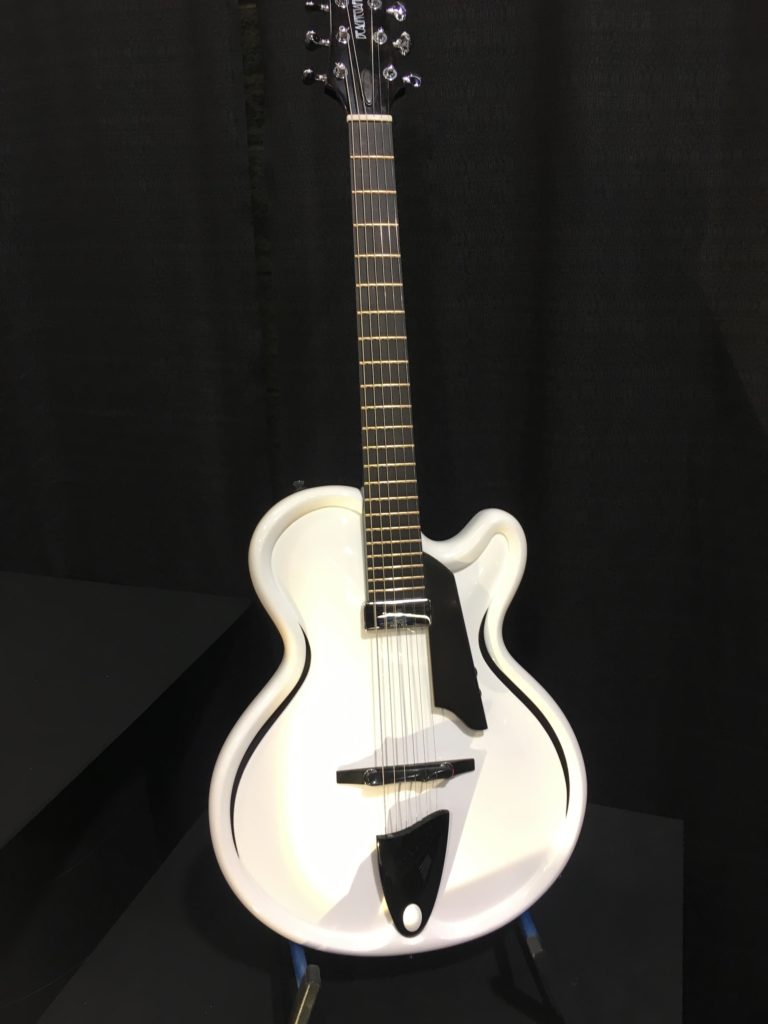 Until the next article or interview, keep on playing the guitar!
Pierre Journel.
Into guitars?
Subscribe!