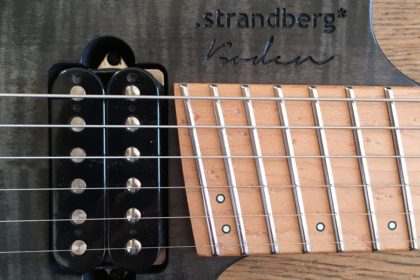 Here's the full video review of the fascinating Strandberg Boden Original 6 guitar, a great ergonomic guitar designed in Sweden and built in Indonesia.
If you want to get some perspective about the Strandberg brand, check out the interview done with its founder Ola Strandberg back in 2013 during the Musikmesse.
Video - Strandberg Boden Original 6
Subscribe to watch the full video!
Until the next gear review or interview, keep on playing the guitar!
Pierre Journel.
Full video reserved for subscribers
Subscribe!