The EGB (European Guitar Builders association) organizes every year a symposium for its members, luthiers or guitar aficionados members of the association, with conferences dealing with many guitar subjects. This year it happened in Berlin right before the Holy Grail Guitar Show.
EGB Symposium - Thursday May 3rd 2018 - Day 1
Here's the video blog for the first day of the symposium including my trip from Paris to Berlin:
EGB Symposium - Friday May 4th 2018 - Day 2
At the end of day 2 there was the traditional luthiers diner where the EGB Community Build instruments were officially presented to the three female musicians.
Photo Album
Registration time on Thursday morning!
So many smiles on the faces of the people visibly happy to see each other again. Here we see Michael Spalt and William "Grit" Laskin:
Great presentation by Evan Gluck, guitar repair guy in NYC:
Yours truly was one of the speaker again during the symposium to do a workshop around social media:
An excellent presentation by luthier Andrea Ballerin (Manne Guitars) and Mauro Banfi (osteopath):
Here I am doing a short presentation of the showroom concept to a room full of luthiers (photo by luthier Jacky Walraet):
Great session about CNC, CAD and CAM: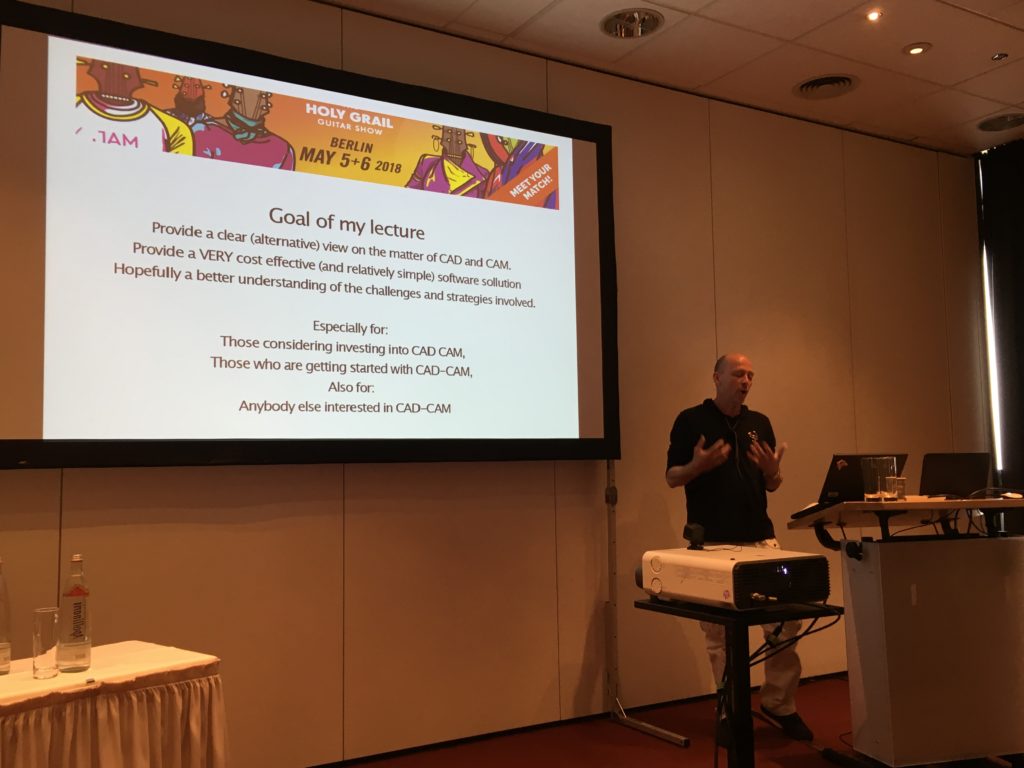 Jason Kostal was one of the speaker: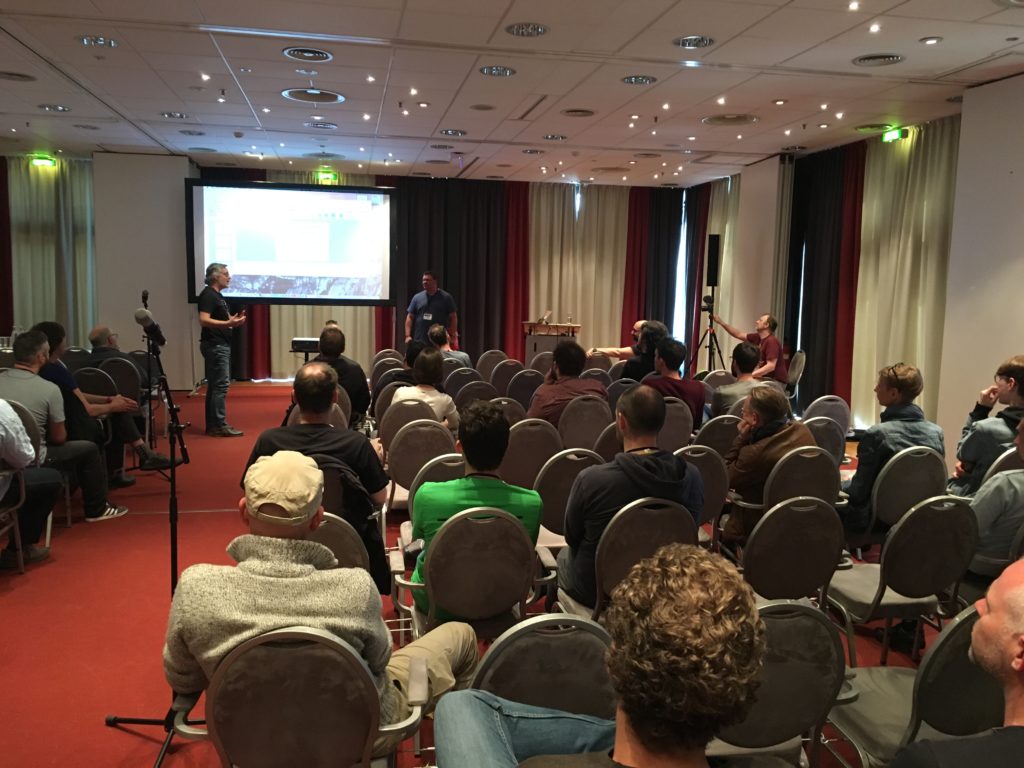 Here's luthier Tino Battiston and Tania Spalt deep in conversation:
Juha Ruokangas talking shop with fellow luthiers about the EGB Community Build electric guitar:
Super interesting round table with 5 of the top pickup builders in the world: from left to right, Harry Häussel, Lindy Fralin, Thomas Jones (TV Jones), Andreas Kloppmann and Jason Lollar. How cool was that!!!
Time for a drink before the luthiers dinner:
The three instruments built during the EGB Community Build project which were officially presented to the three young female musicians that night: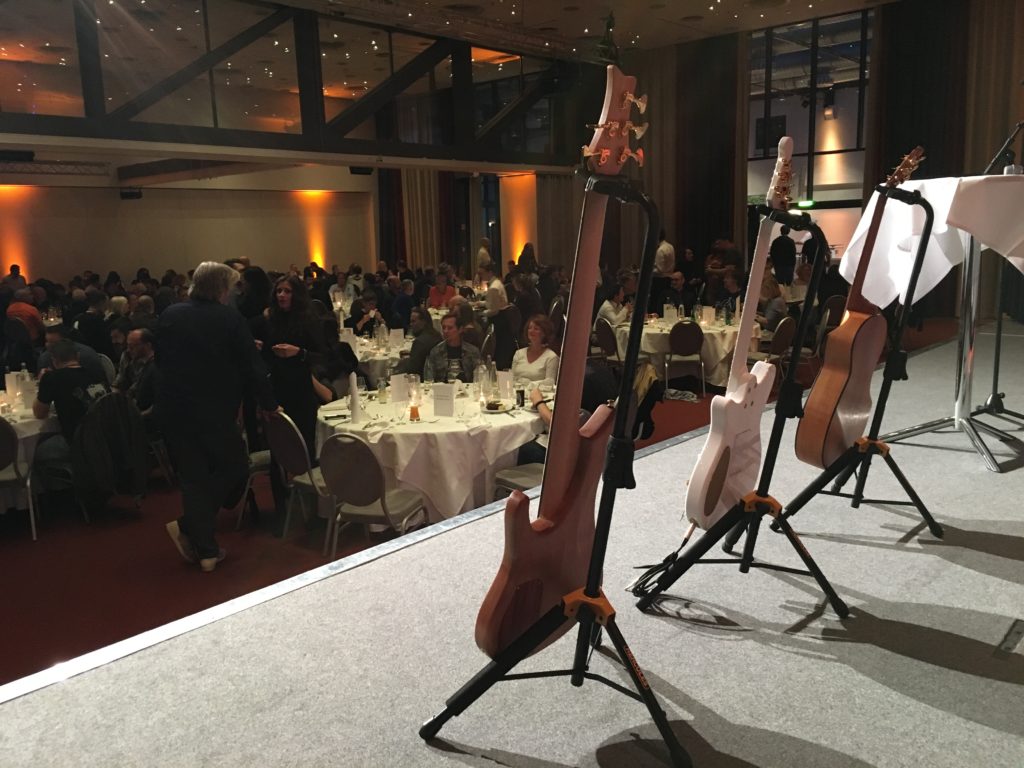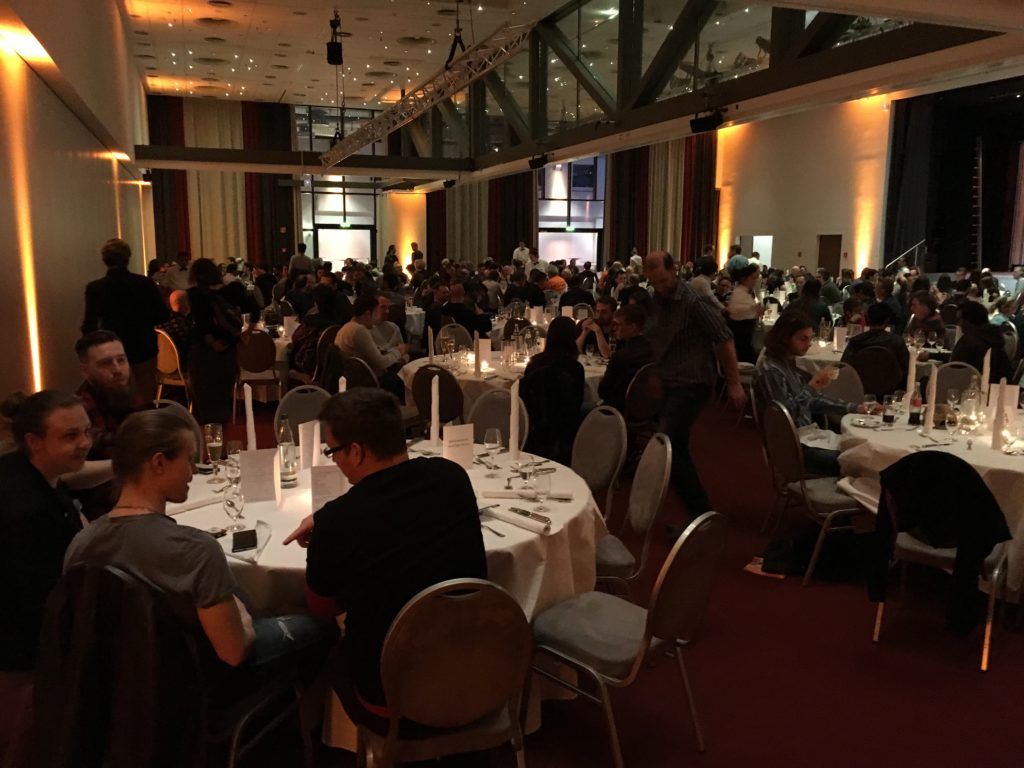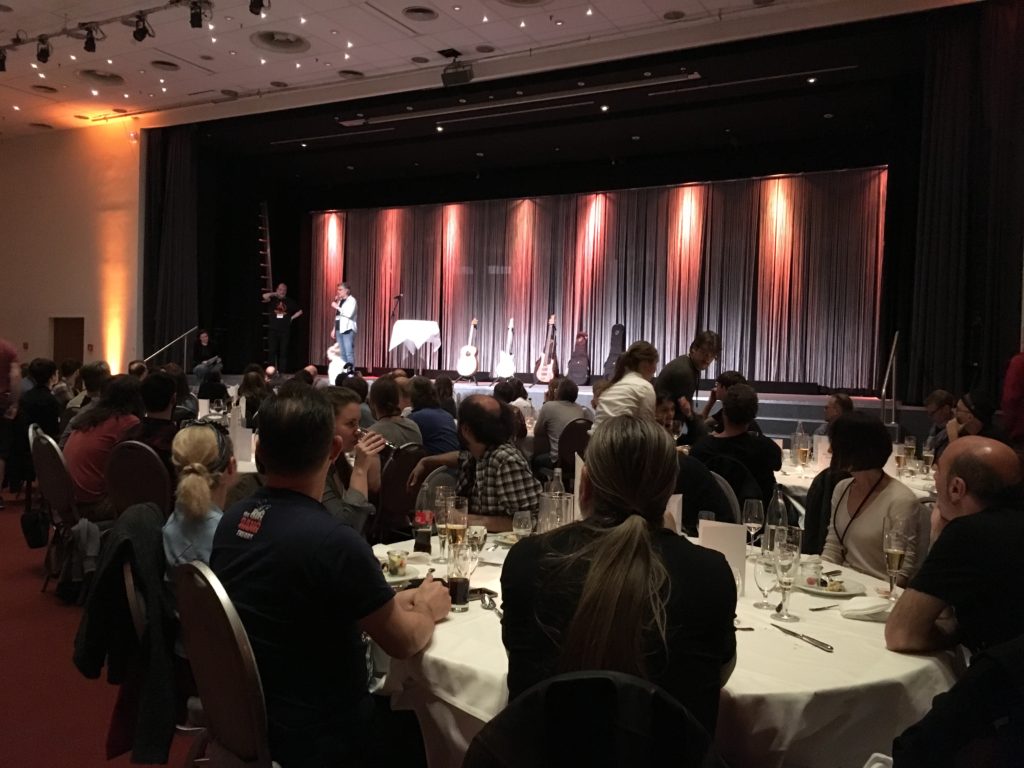 Debrief
This year again the symposium proved to be exciting. The session of Evan Gluck (New York Guitar Repair) and the presentation on the CNC particularly were super interesting.
The Guitar Channel was part of the program with a workshop on social networks that was very well appreciated judging by the feedback I got later.
Whether you are a professional luthier, an amateur luthier or simply a guitar enthusiast, I can only encourage you to become a member of the EGB and to attend this symposium. You will not regret it.
Congratulations to the EGB for organizing this event.
Until the next article, keep on playing the guitar!
Pierre Journel.
Into guitars?
Subscribe!