The showroom: gear heaven reserved for members
The Guitar Channel showroom is dream come true for guitar players! The principle is simple: to provide members of The Guitar Channel with an active Backstage Pass a place in Paris to try the top level guitar gear provided by the pros partners as well as the equipment of The Guitar Channel.
Why a showroom?
How to access the showroom
Two possibilities to come to the showroom for a one hour slot:
Being an active member of the club with a valide Backstage Pass
Being recommended by one of the pro partners to try their gear
if you are a Backstage Pass subscriber, hit me by mail and we will setup an appointment so you can come to the showroom.
Not yet a member?
Here's the link to subscribe
The Guitar Channel members in the showroom
Barely open, the showroom already had some visitors like Paul and Benjamin:
Kelts Amplification private showcase at the showroom
An example of an event recently held in the showroom: the wizard of the amps Thierry Labrouze, designer and manufacturer of Kelt amps was in Paris with his amps. We therefore organized a meeting during which members were able to try the amps and discuss with Thierry.
You want to showcase your gear in the showroom?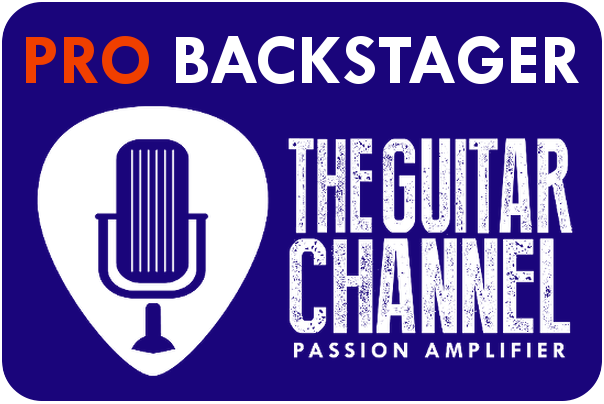 Exposing in the Backstage showroom is one of the advantages of the pro partnership. For the builders who do not have a distribution point in Paris or who wants to try the stuff in a non-commercial setting (there are no sales made in the showroom), the Backstage showroom is a very effective promotional tool since it allows to test its material in good conditions.
You want to access the showroom?
The Guitar Channel Pro Partners