Taylor Guitars offers with the GS Mini Bass an atypical instrument since it is an acoustic bass guitar with a reduced tuning fork. In order to be able to make this bass sound correctly, Taylor Guitars has had specific strings developed by D'Addario. It is clear that the result is bluffing.
GS Mini Bass video review
Photo album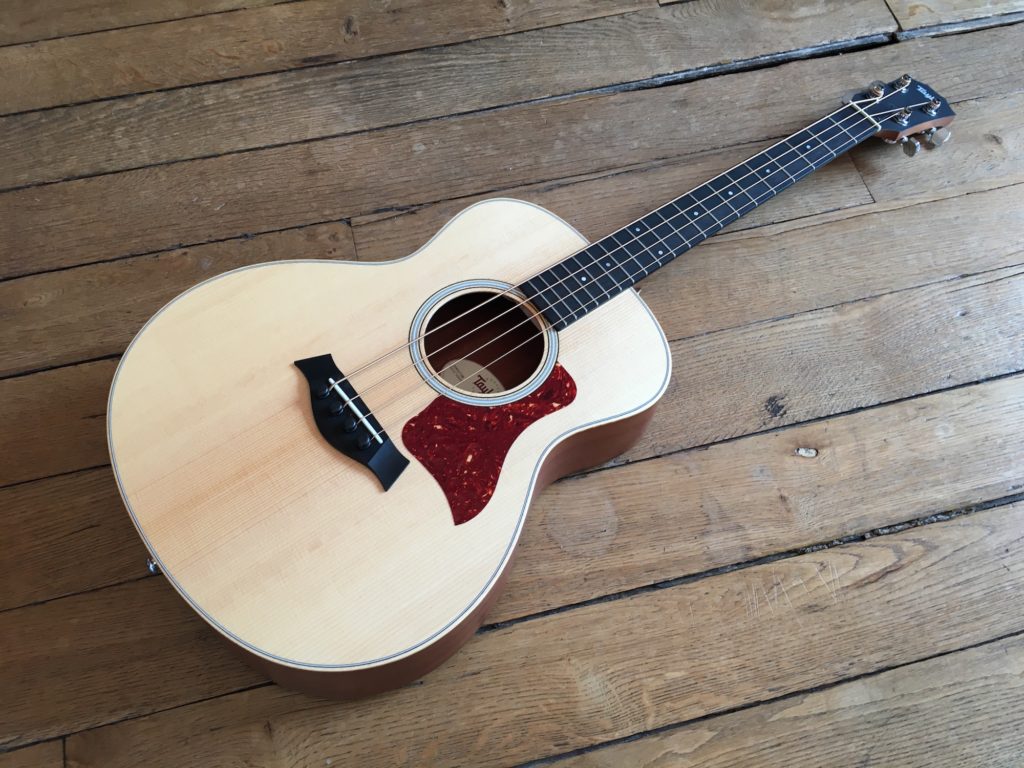 The GS Mini Bass with the padded soft case:
For reference, here's on the left the GS Mini Bass next to an Academy 12e guitar:
What I enjoyed the most
The sound !
The build quality
The built-in preamp with tuner
The reduced format
The nice padded soft case
What I enjoyed the least
You still have to learn to play bass!
Conclusion
Found online at around 700 €, this GS Mini Bass is a real musical instrument in its own right. Do not be fooled by its relative small size because it produces beautiful sounds.
As a guitarist and therefore as a bad bassist, I could very well consider acquiring a GS Mini Bass to play some bass for home enjoyment and to record bass lines. A true bassist will probably have a different opinion on this GS Mini Bass.
Taylor Guitars succeeded with this instrument the bet to generate a beautiful bass sound in a very small format. Andy Powers, the master builder at Taylor Guitars behind this innovation, can be proud of this product.
Until the next gear review or interview, keep on playing the guitar!
Pierre Journel.
Into guitars?
Subscribe!