Here's the Sunset, the latest effort from Strymon to attack the analog kingdom of overdrive and boost pedals. After the Riverside also reviewed on The Guitar Channel, this new double pedal propose another angle with 6 types of overdrive and boost, 3 per sides of the pedal, that you can combine. In fact you can have A going into B, B going into A or both running in parallel. This gives a lot of option to sculpt your tone.
Sunset Strymon pedal video review
Free Extract:
The audio version of the review is available in the podcast feed and below:
Podcast: Play in new window | Download | Embed
Subscribe: Google Podcasts | Spotify | RSS
What I enjoyed the most
The boost Treble and JFet booster are excellent
Manufacturing quality always at the top in Strymon
The routing options
The variety of sounds
What I enjoyed the least
Maybe too many possibilities
Conclusion
The Sunset is a great pedal. It sounds really good and brings a lot of option to either a fully clean amp or a slightly overdriven tube amp that you will be able to push with the boosters. At $300, it's not a cheap tone machine but don't forget that for this price you actually have two pedals in one.
The back of the pedal reveals some cool features like the bright switch to adapt to any kind of amps, the A/B switch, the expression pedal input as well as the favorite pedal input for a complete control of the Sunset.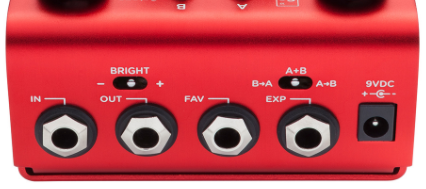 Until the next gear review, keep on playing the guitar!
Pierre Journel.
Full video reserved for subscribers
Subscribe!