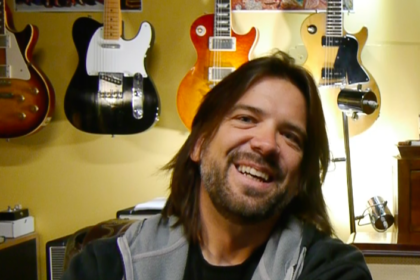 In this new Luthier Chronicle I asked Nik Huber what was his opinion about the Holy Grail Guitar Show which had its first edition in November 2014 in Berlin and which will happen again at the end of this month.
Website of the Holy Grail Guitar show: www.holygrailguitarshow.com/
The Holy Grail Guitar show is an event organized by the luthiers for the luthiers and it makes all the difference. It's organized by the European Guitar Builders association (www.europeanguitarbuilders.com) which The Guitar Channel is a proud supporting member.
As for the first edition last year, The Guitar Channel will be present at this second edition for what will be another awesome guitar event.
Until the next chronicle, keep on playing your guitar and check-out your local luthier.
Pierre.