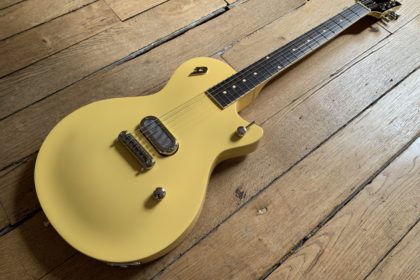 Here is a short demo of a Duesenberg (duesenberg.de) Senior model in collaboration with the French importer of the German brand Fred's Guitar Parts (fredguitar.com).
Thus, as part of the showroom service, I am delighted to present this beautiful German guitar which has more than one trick up its sleeve despite its apparent simplicity.
Duesenberg Senior express demo
This video is an excerpt from a Direct Backstage live broadcast on September 28, 2022. A big thank you to Fred's Guitar Parts (fredguitar.com) who entrusted me with this beautiful guitar.
Photo album
If you are a premium subscriber to The Guitar Channel, you have the possibility to come and try it out
at the showroom in Paris whenever you want by appointment.
Until the next gear review or interview, keep on playing the guitar!
Pierre Journel.
Into guitars?
Subscribe!