Just back from Italy for the Padova Guitar Show, a few weeks after the first superb edition of the Montreux International Guitar Show, without forgetting the event reserved for premium subscribers in Brittany at Blue Cat Audio, it's already time to prepare the next trip to the NAMM 2022 (namm.org)!
Subscribe to access our independent coverage of the NAMM
After a break due to the pandemic, the last edition being in January 2020, NAMM is back with a new formula.
As you probably know by now, there was no Winter NAMM in January in Anaheim and there will be no Summer NAMM in July in Nashville, the American organization has decided to organize a single event which will be held in Anaheim in Los Angeles from June 3 to 5.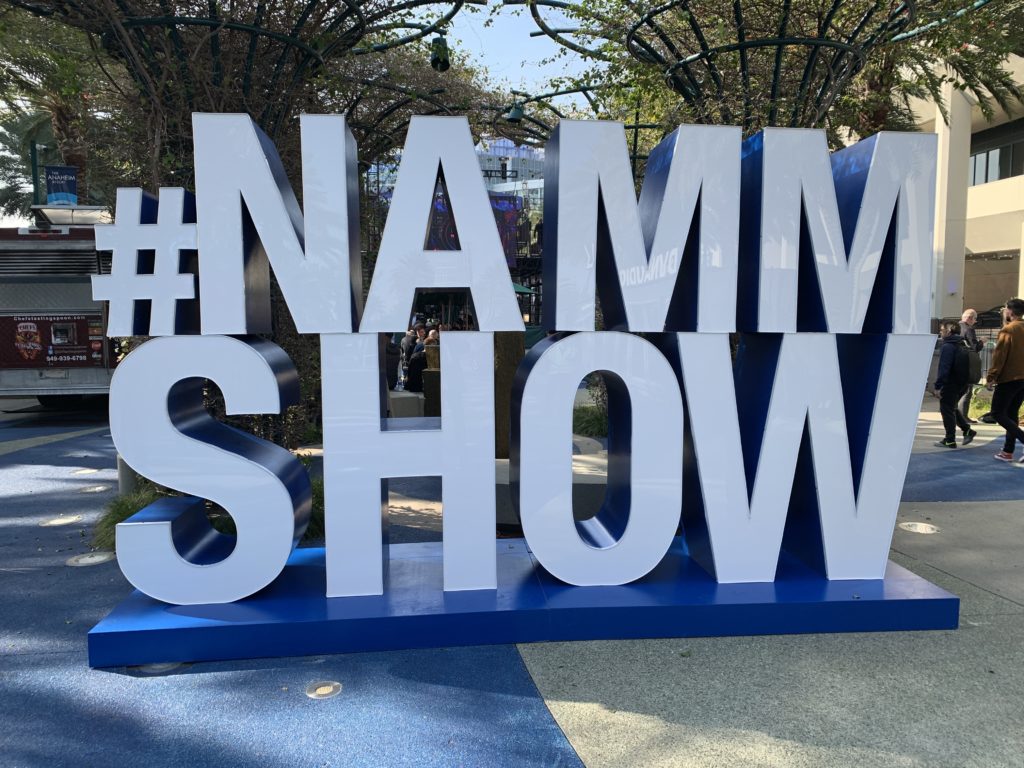 Archives from past editions of the NAMM
As since 2015, The Guitar Channel will be on site for the entire duration of the show and even for a few days afterwards to visit some of the most important places for music and guitar.
Exclusive coverage of the show for the premium subscribers
Interviews with artists and exhibitors
Daily reports
Debriefs at the end of the show with other NAMM visitors
Live on the private Facebook group every day
A photo report every night, #guitarporn level + 1000 !
As in previous years, there will be videos shot after the show in the area
2022 NAMM Show
So yes, we already know, it will be a very special NAMM. First of all because it will be the first one after the 2020/2021 pandemic. And also because some important guitar players have already announced that they will not come.
Thus, Fender, Gibson, PRS are not there, as well as Boutique Amp Distribution (Friedman, Soldano, etc.), Tom Anderson and many others.
So it will be a different atmosphere than what we have known in the past. Perhaps we will see actors who have not been able to come until now.
Budget
It is around 3000$ I have to spend to cover this show. Air fairs are more expensive than ever as well as the hotels. So it is a good part of my travel budget which goes into this yearly California trip. 100% of this budget is financed by the premium subscribers.
Can't wait to hop on the plane to California!
Pierre Journel.