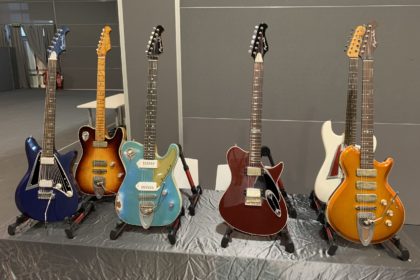 Finally a guitar show worthy of the name to go cover! It's been 18 months since I took a plane to go to an event like the Guitar Show (guitarshow.it) which takes place in Padova, Italy, on July 10th and 11th, 2021, 1 hour from Venice.
Once again, The Guitar Channel is on site to let you experience this event from the inside, camera in hand.
Guitar Show Italy setup day
Full version reserved for subscribers
Until the next interview, keep on playing the guitar!
Pierre Journel.
Full video reserved for subscribers
Subscribe!