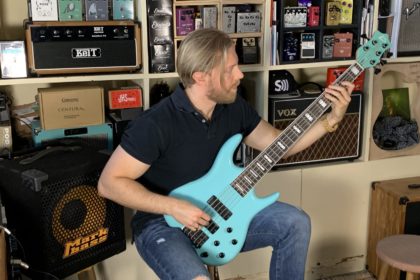 The French musician Hadrien Feraud is a world famous bassist who toured with greats like John McLaughlin or Chick Corea. The Covid lockdown interrupted a tour with Frank Gambale. That places you if it was necessary the caliber of Hadrien!
Hadrien Feraud interview
Subscribe to watch the full video!
Activate the subtitles in English in the YouTube player
Until the next interview, keep on playing the guitar!
Pierre Journel.
Full video reserved for subscribers
Subscribe!