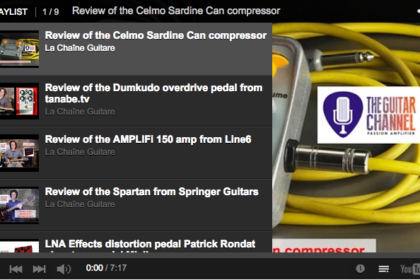 Here's a YouTube Playlist with all the gear reviews produced for the show.
Enjoy,
Pierre.
Get the Backstage Pass to support the show and to access great exclusive video content, deals and the private community.
You can also support the show on the Patreon page for as low as 1$ per podcast.
The Guitar Channel is your independent guitar media, 100% passion, 0% ads.
Passion amplifier since 2009.