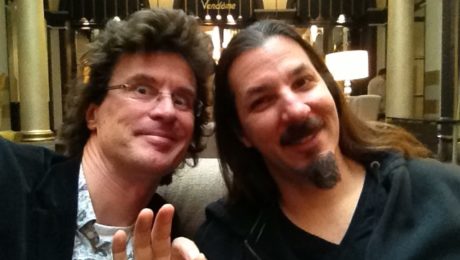 After Guthrie Govan in last episode, it is now the turn of Bryan Beller, also a member of the Aristocrats to answer my questions. I had already had the opportunity to interview Bryan in this episode, this time we talked about "Culture Clash" The Aristocrats 2nd studio album, his role as bassist scene behind Joe Satriani and many other things.
Extracts from "Culture Clash" played before the interview:
Cocktail Umbrellas
And Finally
As the last time we spoke via Skype, it was a lot of fun to interview Bryan who is very open about how he approaches music.
Podcast: Play in new window | Download | Embed
Subscribe: Google Podcasts | Spotify | RSS